Ilja - is a big village of Vileyka district, Minsk region of Belarus. The main architectural landmark of the village of Ilja is the Catholic church of the Heart of Jesus. This stone church was erected on the outskirts of the village of Ilja in 1907-09. Then, after the end of the Great Patriotic War, the church in the village of Ilja was closed and converted to a dairy shop. In the early 1990s, the church was returned to the Catholic Church, restored and reconsecrated in 1993. To date, this functioning Catholic church in Ilja village is in good condition and is an interesting landmark of Belarus. And although the church in the village of Ilja is relatively small, nevertheless it is very monumental. The thickness of its walls lined with natural stone reaches one meter. Therefore, this architectural monument, picturesquely located on a small hill, may well be of interest to many tourists and travelers around Belarus.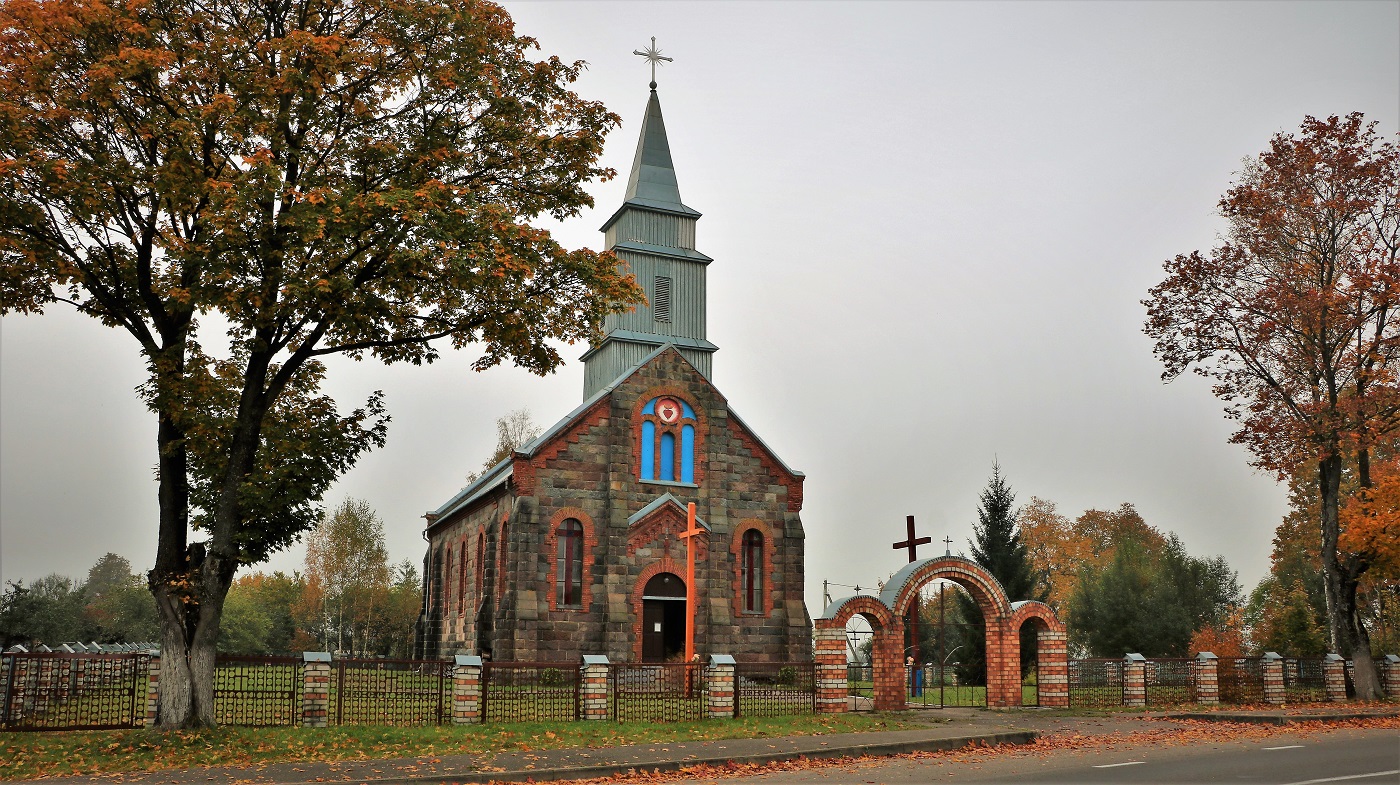 In addition to the church in the village of Ilja, there are several other small sights. Firstly, it is a small wooden Orthodox church of St. Elijah, originally built in 1828. Today, this functioning church is beautifully restored and is in excellent condition. Secondly, these are several historical buildings of the turn of the 19th and 20th centuries, which can be attributed to the ordinary historical buildings. One of the most notable and remarkable buildings of this type in the village of Ilja is located directly opposite the church. This building once served as a hotel.
We will also say a few words about the settlement of Ilja. So, the village of Ilja is a relatively large settlement. Here there are all the elements of the basic infrastructure, for example: food and household stores, a store of building materials and auto parts, a post office and a bank, a pharmacy, as well as a gas station and even a tire service.