Latyhal - is a village of Vileyka district, Minsk region of Belarus. The main attraction of the village of Latyhal is the ancient wooden Orthodox Church of St. Nicholas. This temple was erected in the distant 1771 year. The church is picturesquely located on a hill in the center of the village of Latyhal. Originally this temple was Uniate, but later it was transferred to the Orthodox Church. The area around the church in the village of Latyhal is surrounded by an ancient stone fence of the 19th century. The central entrance is decorated with a small brama (gate). Earlier, next to the church in the village of Latyhal, there was also a very remarkable bell tower, but it has not survived until our time. Today the church in the village of Latyhal is in good condition.
The value of this architectural monument lies mainly in the fact that this ancient wooden structure was not actually reconstructed in the course of its entire history. For today, from its original historical appearance, this temple differs only in the material of the roof and colors, in which it is painted. Given that changes of this nature are simply necessary for the preservation of the temple, it is not necessary to expect more authenticity from the ancient wooden churches that have survived to our time. So, the church in the village of Latyhal is an interesting architectural monument of the 18th century, a cultural and historical value and a landmark of Belarus. This temple may well be interesting for some travelers and tourists in Belarus.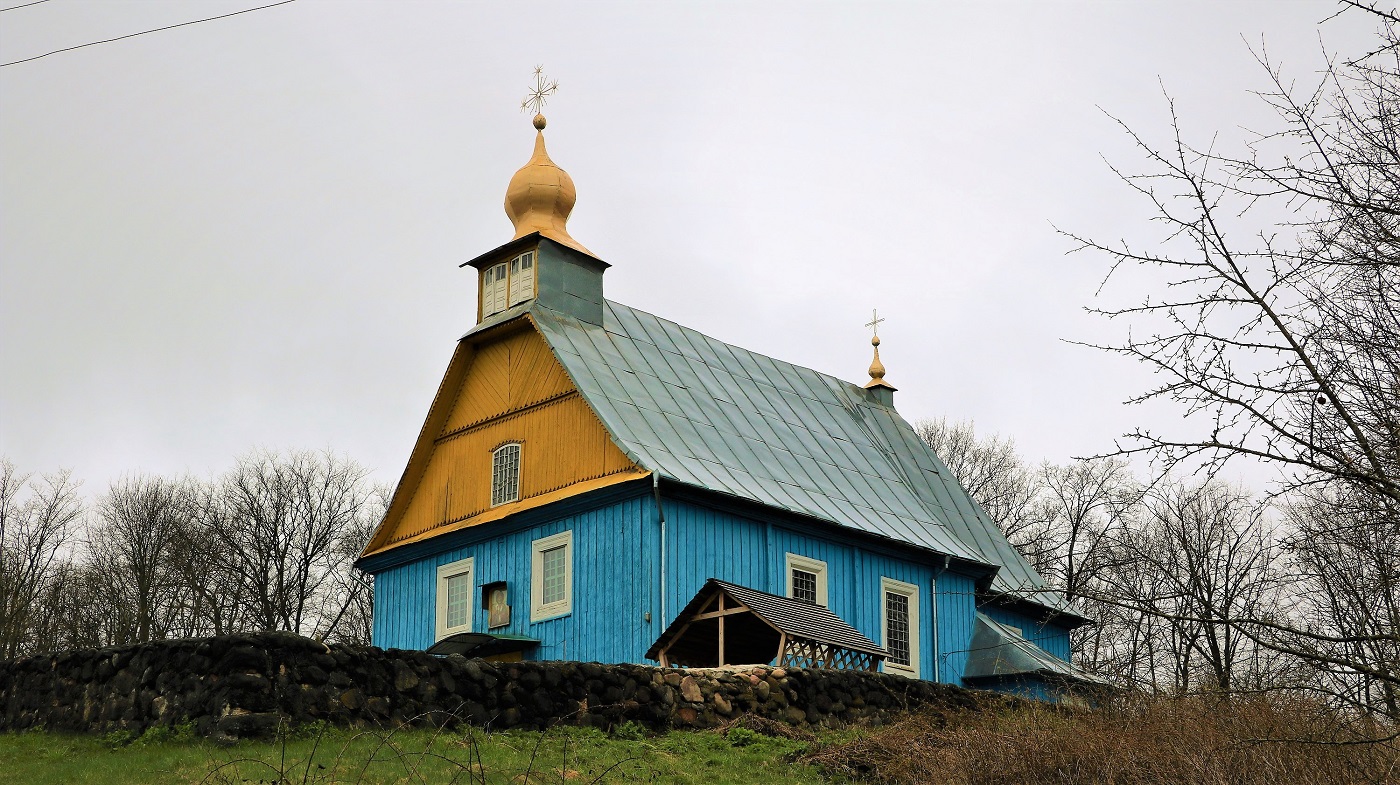 Near the church in the village of Latyhal there is a small information stand telling about the history of the church, the parish and the village as a whole. If you click on the photo below, it will open in such a size that you can easily read all the information given on this stand, if it is interesting for you (text on the stand in Russian).