Achremaucy - is a village of Braslaw district, Vitebsk region of Belarus. The main attraction of the village Achremaucy is the chapel-tomb was built here in 1858. This chapel was well preserved. Near the chapel is also perfectly preserved fence and gate, also on both sides of the main chapel at the corners of the fence kept two small chapels. Chapel of Christ the Savior in the village Achremaucy has a very distinctive for its time appearance. About so many tribal magnate chapel-tomb looked of the time. Unfortunately, among these chapels survived only a few. Therefore, well-preserved chapel of Christ the Savior in the village Achremaucy has a special value and is of interest for tourists. The chapel is located on the outskirts of the village Achremaucy right near the road, it is very easy to find. Chapel in the village Achremaucy is an architectural monument of the 19th century, historical and cultural value and interesting sights of Belarus.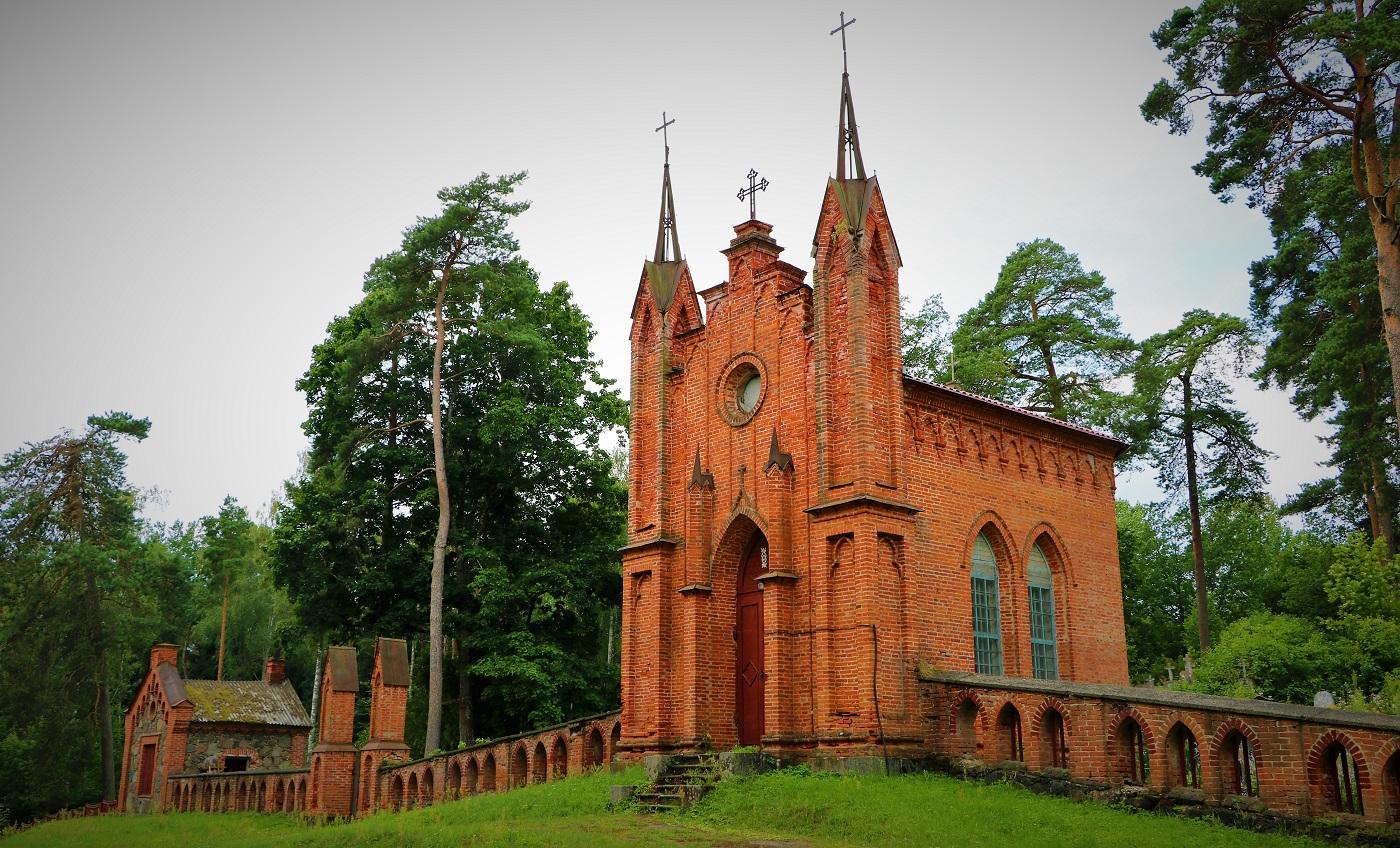 For those tourists and travelers who will visit the village Achremaucy might also be interesting to get acquainted with yet another attraction of this village. The fact is that there are in the village Achremaucy and the Catholic church of Elevation of the Holy Cross, which was built as recently as 2003.
Sketches of Napoleon Orda, Achremaucy:
Earlier in village Achremaucy also has quite a luxurious palace. Unfortunately, until today this palace is not preserved. Now, imagine what he looked like can be only looking at a sketch of the great son of the belarusian people.